Thriller GER | 2014
Eric, a motorcycle mechanic, has recently settled down to a quiet life in a nice little town. But, peace and tranquility quickly become a thing of the past when Eric realizes his every step is being followed by a strange man named Henry. Once Eric becomes aware that he, alone, is the only person who can see Henry, his life is shaken to the foundations.
Eric leaves no holds barred in his attempt to shake off his unwanted, cynical and destructive "companion"—to no avail. It seems Henry has turned up for a reason. Eric's inability to share his secret with his girlfriend, Sabine, nearly brings their relationship to a breaking point. Frantically, Eric tries to restore order to his little world and figure out what Henry, the town's new motorcycle gang, Sabine's ex-husband and fate have in store for him.
Two days later, Eric has planted himself in a strip club, twenty doormen have it in for him, his girlfriend is in life-threatening danger, and Eric begins to think he may be out of his mind. His only hope is to let Henry help him—but can Henry be trusted?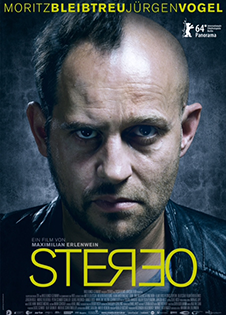 Script and Director:
Maximilian Erlenwein
Cast:
Jürgen Vogel, Moritz Bleibtreu, Petra Schmidt-Schaller
Director of Photography:
Ngo the Chau
Producers:
Alexander Bickenbach, Manuel Bickenbach, Khaled Kaissar
Genre:
psychological thriller
Length:
ca. 90 Min
Year of Production:
2013
Production:
Frisbeefilms/ Kaissar Film
---
In coproduction with:
ZDF Kleines Fernsehspiel, arte
Distributor:
Wild Bunch Germany GmbH
Supported by:
Mitteldeutsche Medienförderung, FFA, Medienboard Berlin-Brandenburg, nordmedia, Deutscher Filmförderfonds