Feature film D | 2012
Thomas Müller's wonderfully regimented and utterly average life (career, wife, son, house) is thrown completely out of joint when he discovers that he is the unwitting subject of research for a polling institute, which has been secretly investigating and eavesdropping on him. Because he is the most average of average Germans, his company cell phone was tapped, his house bugged, his glasses fitted with cameras. Product ideas he tests at work appear in short order on supermarket shelves. His political interests become the topic of election campaigns for the upcoming state parliamentary elections. In the face of sizeable resistance, he tries to escape this manipulation and achieve his freedom.
David Dietl's long-awaited screen-film debut is a modern tragicomedy boasting a prominent cast. In cinema the 5th september 2013.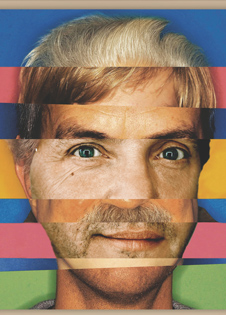 Nomination in the category Screenplay for the Studio Hamburg Nachwuchspreis 2013
Cast:
Olli Dittrich, Veronica Ferres, Wanja Mues, Jonas Nay, Katrin Bauernfeind, Jella Haase, Wolfram Koch, a.o.
Director of Photography:
Felix Novo de Oliveira
Producers:
Alexander Bickenbach, Manuel Bickenbach, Khaled Kaissar
Genre:
Tragicomedy
Length | Material:
100 min. | HD
Year of Production:
2012
Production:
Frisbeefilms
---
In coproduction with:
ZDF Kleines Fernsehspiel, Kaissar Film, arte & dffb
Distributor:
Zorro Film
Supported by:
Mitteldeutsche Medienförderung, FFA, Medienboard Berlin-Brandenburg, nordmedia, DFFF